Vaigai Puyal Vadivelu is back on the silver screens and his fans can't wait to witness his versatile acting in films. Vadivelu's league in the Kollywood film industry is unmatchable and his unique character names from various films have always proved to be a trademark.
One such name is 'Naai Sekar'. It was previously announced that actor Sathish will be making his debut as a hero with a new film, which is going to be produced by Bigil producers Kalpathi S Aghoram Kalpathi S.Suresh and Kalpathi S.Ganesh. The film is now titled Naai Sekar,  the same that Vadivelu was trying to get from the production house for his upcoming film with director Suraj.
Looks like the production house wasn't willing to part with this catchy title and have announced it as the official title of their film with debutante director Kishore Rajkumar. The film also has Cooku with Comali fame Pavithra playing the lead lady opposite Sathish.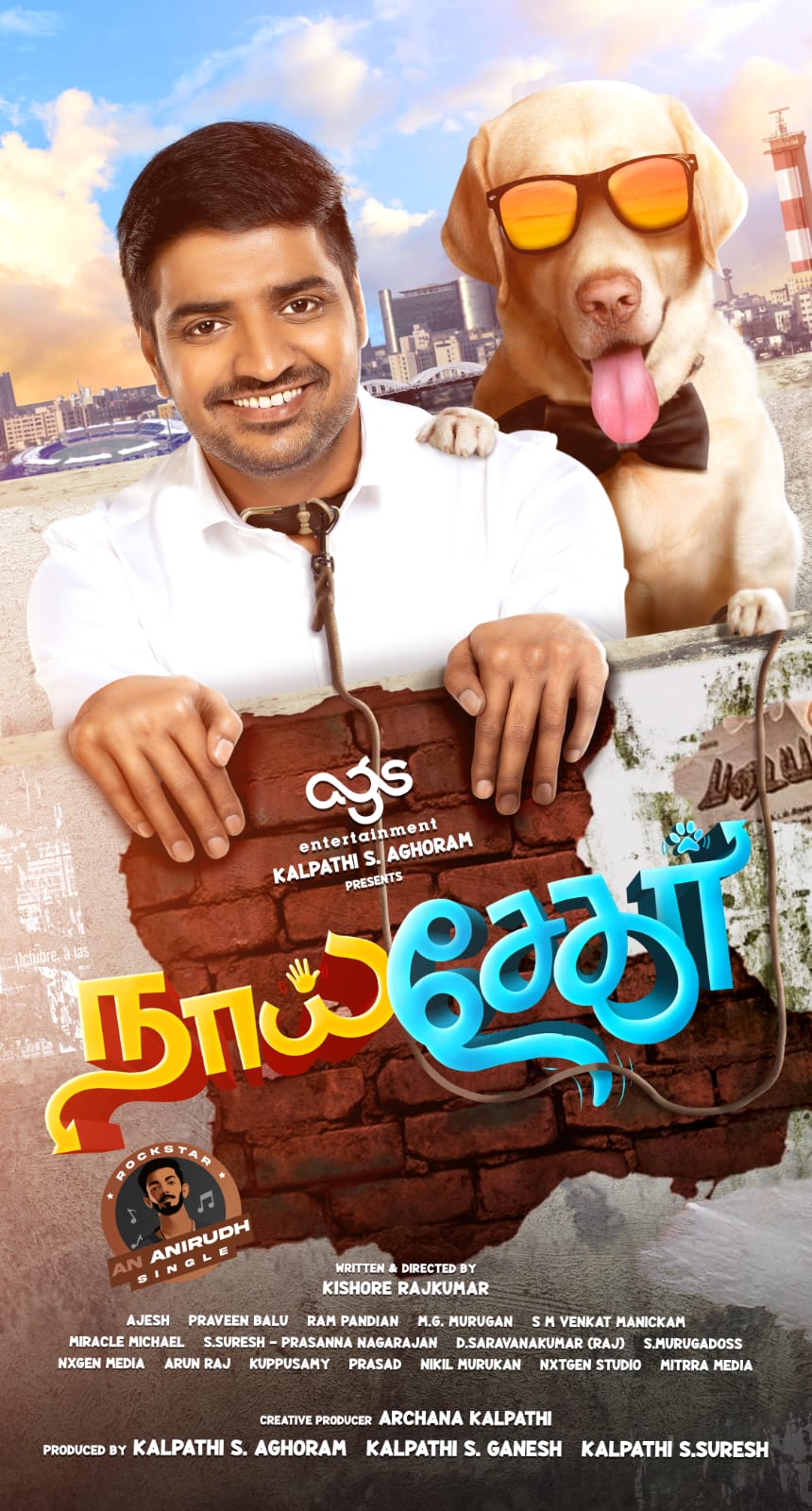 Actor Sivakarthikeyan who is a great friend of Sathish shared and wrote a sweet message in Tamil which translates to, "Glad to publish this first look like a fan of Vadivelu Sir. Do your best Sathish, as your responsibility has increased. Wishes for the film to become a huge success."
வடிவேலு சாரின் ரசிகனாக இந்த முதல் பார்வையை வெளியிடுவதில் மகிழ்ச்சி??@actorsathish உங்கள் பொறுப்பு அதிகமாகிவிட்டது சிறப்பாக செய்யுங்கள்,படம் மாபெரும் வெற்றி அடைய வாழ்த்துகள்??Best wishes to @archanakalpathi @itspavitralaksh dir @KishoreRajkumar &entire team for a great success???? pic.twitter.com/4ScNWKsxxG

— Sivakarthikeyan (@Siva_Kartikeyan) September 16, 2021